Filosophi 101 - First Looks
Consider Doing Photos Before the Ceremony
for So many reasons.
For some, seeing each other at the aisle is everything-
but give some thought to the upsides of a first look -
that moment where the two of you see each other, dressed to the nines in your wedding day best, for the first time that day.
photos: adam + kev
Do a first look and you'll
be at your own cocktail hour to mingle with guests rather than have them waiting on you. Have the moment you lay eyes on each other be in private. Spend more time together on the day. Have less stress in the moments before walking down the aisle...
The list is endless!
photos: shari + mike photographers
And it can be a really nice thing to do privately,
it gives the two of you a really special moment
+ let's you cry + hug + talk without being in front of everyone-
to us we find that even more special than coming down the aisle with all eyes on you.
photos: shari + mike photographers
photos: hera films
We also notice that often couples that have done a first look are more calm/less nervous when it's time to hit the aisle
Of course consider what's best for you and undoubtably your photographer will have valid thoughts about light as well,
but do give it some thought because the plusses are pretty huge.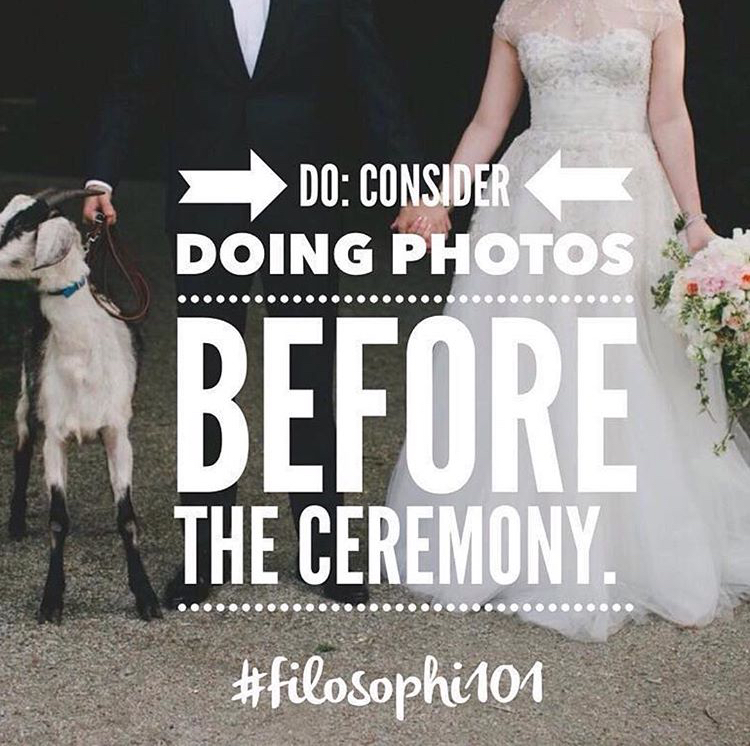 for more insider tricks to planning the best day ever.
#filosophi101